Almost Heaven Gift/Snack Shop

You'll be in 7th Heaven when you shop at

"Almost Heaven Gift Shop

           Opened Monday thru. Friday  10a.m. to 6p.m.

  Saturdays 10a.m. to 3p.m. 

NEVER OPENED ON SUNDAYS,

ITS THE LORD'S DAY!   I WILL REJOICED AND BE GLAD IN IT!

                           OPEN

                     YEAR

                    ROUND.

Closeout Specials    

50% off selected items.

All flowers and flower arrangements

Hurry in for best selections.

Look for our online store coming soon.





We accept cash, checks, money                                                               orders, all credit cards Mastercard,
                                              Visa, American Express, Discover

* WV Souveniers

in postcards, mugs,magnets, keyrings, licence plates, WV Coal Products, hats, salt and pepper shakers, cup and saucers, shot glasses and other items;

* Paradise Island Souveniers

in souveniers of the Island, "Christ Praying in the Rock!", and of the critters:

in postcards, T-shirts, souvenier water bottles, mugs, keychains, magnets, WV

Coal Products, hats, homemade apple butter made right on the Island by Mike and Priscella Cline Smith.


For $5.00 a picture, we can take
       pictures with your kids petting

        the donkey, near the lamb, goat

          or wolf, or pictures with "Christ

             Praying in the Rock!" in the

                   background. Just ask.

Almost Heaven Gift Shop offers a wide selection of gifts for everyone on your list.

* WV Fenton Glassware


Made in Williamsontown near  
             Parkersburg WV;

* A wide assortment of ANGELS,

including Dreamcicles, Birthstone Angel Bells, Birthday Angels, Musical Angels, Angels on Gift Bags, Pens, Pins, Plates, Bells, Magnet Angel personlized with any name, and more;

* Inspirational Gifts

Bibles, Cassettes, CDs, Videos in Southern Gospel Music, Mugs, Licence Plates, Plates, Keychains, Magnets, Pictures, Bookmarkers,  Inspirational Romance Books, Cards, Ribbons,

Address Books, T-shirts, Hats, Pens, Pins, including gifts for the pastor, decon, sunday school teachers, pastors wife, and secret sisters.

* Candles by Clays Triple-scented Candles from Huntington, WV

* Local homemade Quilts

* Local Honey for Sale

* Apple Butter made on 

  Paradise Island

Home Interiors & Gifts;

People can turn in orders and recieved FREE merchandise, call for a FREE brochure and we can ship orders all over the United States.

E-mail  or  call   (304) 583-2825

For the One You Love,

Valentine Gifts year round, Sweetheart Gifts, Just because,  Anniversary Gifts;

KEEP THE HOME FIRES BURNING! with;

* Non Alcohol Champagne

* Plush Animals

  including;

  Bears by Russ, Angel Bears,

  Monkeys that Go Wild,   

  Seals, Lions, and more......

* Non Stress Heart Balls

* T-shirts

* Pretty as a Picture  

  Figurines

* Balloons

* Gift Baskets

* Bath Soaps

Graduations for Gilbert and Man High Schools and other schools and colleges.

Order everything you need at one low price!  You can even make payments, start now until Feburary 3rd. After Feburary 3rd there will be a $7.00 late charge.

We have everything you need;

* Class Rings

* Caps and Gowns

* Annoucements

* Mugs/Roster Plaques

* Jewelry

7th Heaven Snack & Coffee Shop!

Open Year Round inside the

Almost Heaven Gift Shop.

        * Hotdogs with homemade chili

* Walking Tacos after 10p.m. known 

     as the Dead Man Walking

* Combo - Hotdog/Chips/Pop

* Combo         Walking Taco/pop

* Chips


*Popcorn
                           * Coffee  

           * Soda Pop






* Hot Cocoa
* Snacks

We accept;

Cash, Checks

or Money Orders

Visa, Mastercard,

Discover or Am. Express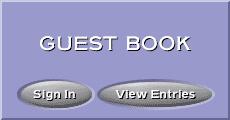 This Hit Counter

was started on 10/28/2002

             OPEN

             YEAR

           ROUND