An Animal Interest Story

Raven and Jerusalem

An Animal Interest Story


Raven, our Tennessee Walker horse and Jerusalem, our mule passed away on May 15, 2000 at Paradise Island of Christian, WV in the early hours of 5:15 a.m. When someone tried to steal them, but instead spooked them onto the highway. They went up the two lane highway, turned and was coming back to the island. Within 50 feet, they were hit by a blazer vehicle head on and instantly were killed. The man driving the blazer told us that a vehicle had passed him, (it had to be the people leaving the island) and just as he dimmed his lights for them, in a split second he saw our babies too late to even hit his brakes.

The gate at the hay barn was found opened, an orange juice bottle had been dropped, and there were double tire tracks. We think it was a truck and a horse trailer.

If they had no intentions of stealing the horses and just wanted to, for some reason to just let them out, Raven would have waken us the next morning at our bedroom window. But instead they tried to catch them and with no way to turn around, forced Raven and Jerusalem out onto the highway. These people had no idea what these animals meant to us and to so many school kids and the little kids.

We heard the very next night down the road, people tried to steal their horses but the owners scared them away. 

In November '99,  Jerusalem our mule came to the island. As of Feb. 2000 Raven and Jerusalem had went onto the highway three or four times to eat grass. But by March, in training them not to go near the road, and because there was so much greenery on the island, they had no reason to go even near the highway. 

Under supervisionin March, April, and May, they had been free to run during the day on the island and had learned not to go near the highway. There's a ticket booth near the bridge and when they were near it, they would turn and come back. This took hours and hours of training. Even today, Israel our goat, Isaiah our lamb, and Mr. Wolfsong our siberian husky (wolfdog), knows not to go near the bridge. They are still freed twice a day on the Island and we have had no problem.


Raven and Jerusalem spent their days running and playing on 20 acres of land and would make two to three trips back and forth a day. They would be at the Gift Shop 5p.m. to be fed and to go to bed. They had their own area fenced off and with a barn. At 10 a.m. every morning in his fenced area, Raven would remind us that it was time to feed them and to turn them loose again. Raven had been with us for two years and he was given to us. His leg had been in barbwire and he could no longer race. But he was a great trail horse and wonderful for pony rides. So gentle. Raven would greet the public as they came to the Gift Shop, he would walk right up to the kids expecting to be petted. He would sometimes stick his head in the car window for that person to pet him. He would sometimes stick his head in the car window for that person to pet him.

The children would bring carrots and apples and would feed them. Hundreds of kids would stop by just to watch them. Raven and Jerusalem could run like the wind. They could kick their heels and though they were a horse and mule, they looked like wild stallions running. And they favored father and son. Mr. Jerusalem was more timid of people but people still enjoyed him from a distance. One man said. "I would look at him and he would make a face at me."  Jerusalem was so comical just to watch.


Jerusalem was bought by the Passion Trail cast for "The Footsteps of Jesus" play on Paradise Island that is preformed 16 times a year. The part where Jesus rode a mule into Jerusalem and the people honar Jesus as King of Israel. We had disciples that would lead him through 150-200 people by feeding him apples and walking on either side. He was getting more adjusted around people even though he had not been ridden for two years when we found him. We had Raven for two years and Jerusalem for six months.

On April 21, 2000 during the Passion Trail the blinders on Jerusalem's eyes to help blind him to the crowd during the play, cut one of his eyes straight across. White liquid was pouring out of his eye. His eye quickly swelled to three times as big
and quickly swelled shut. After the trail, the cast came to tell Priscella. She looked at his eye and told the people, "Jerusalem is hurt bad and if you believe that God can heal a mule, I want you to come with me to pray for Jerusalem." They went with her and they prayed for the mule.


One of the cast's Mom, the next day called a vet and bought eye wash, eye drops, salve and antibiotics for Mr. Jerusalem to keep the infection from going to his brain. This was Saturday, by Monday his eye was clear and the swelling went down but it was cut straight across. Priscella remembers praying, "God, I know and trust you for his complete healing." And by Thursday, April 27, 2000 just six days later, even the cut across his eye as healed. He had a complete healing and went on the Passion Trail the next night.

Other than during the Passion Trail of four or five nights, Mr. Raven and Mr. Jerusalem was never separated more than an hour or two. Mr. Raven, many times would hollar and have a tantrum and pull the grass out of the ground. He would run wild, still hollaring and shaking his head. Once Priscella was on the phone and going to the door she witnessed this, she told the person on the phone, "I'll call you back, Mr. Raven has lost Mr. Jerusalem and I've got to go find him before Raven goes crazy." Raven was then so happy! They were inseparable, one was never seen without the other.

The week before they died, they entertained Lenore Grade School kindergarten class and a class from Road Branch Grade School. Hundreds of kids loved hearing about all five of our babies, and how educational it was for them to learn how to take care of them, what they ate, and how we bathed them. Even Mr. Wolfsong has his own tooth- brush, toothpaste, and mouthwash. We gave hands on instructions of proper brushing and petting of the horse and mule.

Miss Israel the goat, Miss Isaiah the lamb and Mr. Wolfsong, they do cute little tricks. Mr. Raven would nod his head yes, to anything Mike and Priscella would ask him and Mr. Jerusalem would laugh. One time Mr. Wolfsong bit Mr. Jerusalem on the leg, he pulled away a mouth full of hair and he did it again while Jerusalem was drinking water. This being not fair while Jerusalem was on a leash, Priscella said, "Turn them, including Raven , loose in the pasture and let them go at it, Wolfsong needs to learn that he can't pick on the babies."

While Wolfsong was picking on Raven, Jerusalem creeped upon Wolfsong like a cat. Yes, we know he's a mule. And he hoofed Wolfsong with his front hoofs. Wolfsong hollared and ran off, limping. Jerusalem looked at us and laughted his head off! It was so funny, if he had been human, he would have slapped his leg and said, "I got him! Ha!Ha!" If this had been video it would have been worth a million!

Hundreds of children and adults have seen all our babies perform and they think our animals are truly amazing. Now we have a big emptiness in our hearts. We miss our babies so much!  At the time of writing this on 1/1/2001 eight months later, its not been any easier. The pain of our babies being gone hurts so much. You would have to be a animal lover to understand that its like losing your family.

Mike and  Priscella will never forget such kindness shown to us after their deaths. The fire dept. from Man WV was so kind to wash off the highway and the state road brought a dump truck and an endloader and they buried our babies for us on our land. Such kindness will never be forgotten.

We never realized that so many people cared. Over 79 phone calls and hundreds of people stopped by to share our lost and to express how much they would be missed. Many have wanted us to start a fund to buy another horse and mule, but before now we couldn't. Now we believe we can. Funds can be mailed to: Raven and Jerusalem Fund, 777 Paradise Island, Verner, WV 25650-9600.

Does someone have a gentle horse, that is retired from racing
at horseshows or the rodeo, that would make a good trail horse on a 1/2 mile trail on Paradise Island?  That the horse or mule would possibly know tricks to entertain the children and would be able to give pony rides. A horse or mule that needs a semi-retirement home just to be here for the children. And if you have a horse that you would want to have a good home with the best of care? Call (304) 583-2825.


The horses were very well taken care of.  They were bathed every two weeks with shampoos and conditioners, ears cleaned with alcohol or peroxide, baby oil rubbed in their manes and tails, brushed daily and hoofs cleaned as needed, fly spray kept on them two or three times a day, and with 20 or more acres to graze and run on, what horse could ask for more?

Our animals are always treated with the upmost care and gentleness. We don't believe in striking an animal and this does include a horse. Priscella can get a horse to listen to her by just talking to him.

But for Paradise Island dealing with children and the public, the horse must have a gentle disposition to start with. We also need a very gentle mule for the Passion Trail, call Priscella or Mike. God provided Raven and Jerusalem and God can provide again.

Our stables, Bethlehem Stables are for lease. A good business for someone who loves people. expecially children. 

We don't have much money but we have the most love that money can't buy.  We would do anything for the school kids and would never let the kids be cruel to our babies. The school kids recieve education with proper instructions of safety for them and our animals. With supervision they are allowed to enjoy our babies with respect.

A school field trip on Paradise Island is something the children never forgets. We believe that education can be fun. And with an Indian theme including hayrides and pony rides and so much more, the kids enjoy the simple joys on Paradise Island. Children are always asking, when will we have ponyrides again, Priscella tells them, "As God Provides!"

Extra precautions will be taken to make sure people will not steal or harm our animals again. As God provides, we will install farm gates at the bridge for night, and security measures will be taken so that anyone coming to the island at night to steal or harm will be caught! If you arrive late to camp on Paradise Island at God's Wilderness Campground, we will
need to let you in. And as we can afford it, Paradise Island will be fenced in.


With your help we will see horses roaming the island again. Such joy it is , to take a minute and watch them play, run, and be happy. Yes, they are a lot of work but we feel they are worth it. And if you could see the joyful expression on a childs face as they are entertained by our babies, it's a picture that you will never forget. 

                  UPDATE................................

Kelly and Maudina Smith reading this story, gave us their donkey, a Jerusalem donkey and we named it Number Seven.
They went up North and brought him to us from their farm, because there was no one to take care of him for over five years. They know us and know he would have a good home. We've had him for almost three months now and he is such joy. His hooves had grown out and he was foundered, but you wouldn't believe the difference in just two weeks.


Still his feet are deformed, even though we had them trim, he'll always will be just a pet. No one can ride him.  We do need a horse and mule in better shape than #Seven.

He's already running this place, he pushes Isaiah and Israel to where the grass is, and directs them where to go. He's not lonely any more, because he's with the girls and Mr. Wolfsong during the day. He's already learned not to go near the bridge and the road.

At feeding time Mr. Wolfsong starts howling, Isaiah makes a bass sound of MIKE, Israel just cries, like the little boy who cried wolf, and poor old #Seven makes a sound, I haven't heard before. Sort of like a engine trying to start, then a bugle with a bad sound, sounding off.  It's so comical. They do keep us entertained. He's so funny when he kicks.  #Seven is learning to enjoy being hugged. And he's starting to enjoy people petting him.

Priscella's dad said, "He's so old, he's ready to kick the bucket." Priscella said, "Then we'll just love him as long as we can."

We heard that a burro could live to be 40 years old. Do you think thats true?

This hit counter was started on

10/28/2002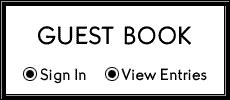 We want to adopt a pony, mule for the Passion Trail, lama, alpaco, or any unusual animal that the school kids would enjoy.

We would love to adopt a giraffe and buffalo. Are these in a minature size?  Call  Priscella  (304) 583-2825

This hit counter was created on 2/17/2003.