Critters on Paradise Island

Welcome to Critters Kids Club on Paradise Island!   A page just for kids, big or little ones.

Come to Paradise Island of Christian, WV and see our critter's.

* Wolfsong our siberian husky..

  * Isaiah our lamb.......

  * Israel our goat.........

   * #Seven our Jerusalem donkey.............

    * Samson our standard bred horse......

New additions with pictures coming soon.

* Job our new paint horse that we adopted.

* Scarlet our unbrella cockatoo.

* Delilah another unbrella cockatoo.

* White Shadow our cat that moved in.

Some others that came and passed away.

Can we see them perform their tricks?

Yes, but not on Sunday.

What is the cost? Donation

  #Seven

This was

right after

we first got

him.

He had been

by himself

on a farm for

five years.

We had his

hooves trim.

Wash him

and gave him

a lot of love.

And this was

just two

weeks later.

It's amazing

what love

and care

can do.

#Seven is

such a joy to

have around.

You can

come to

Paradise

Island and

pet him.

Israel our goat, cries like the little boy who cried wolf. She such a little girl.

Israel's dad was killed by a bear at Christian, WV.

(about one mile from Paradise Island) She escape from the bear and came to the Island in July of 1998. She's about three years old. She moved in with Isaiah the lamb and has been with her ever since. When they are eating grass and Israel loses Isaiah, she comes crying. We have to find Isaiah for her and then shes, OK!

Isaiah is three years old. Her birthday is March 26, 1998. She is the most precious baby.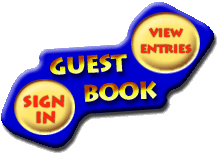 Wolfsong w/Bannisters

We have sold over 700

of this picture, mainly to kids on School Field Trips.

Gentle Wolfsong

Wolfsong has his gentle moments.

Wolfsong as Nosey Rosie

or

The Preacher in the Pulpit!

#Seven guarding the Lamb and Goat.

#Seven the donkey, never leaves Isaiah or Israel, he guards them all the time. If he loses them, he cries. He sounds like bugle out of tune and Wolfsong will howl with him. This is the funniest sound you have ever heard.

Years ago, the husky's came from Russia cross over into Alaska and the Eskimos breed them with wolves for sled dogs. Wolfsong is part wolf.

But he's also our baby. He turned 10 years old on Sept. 26, 2002. He was born on Sept. 26, 1993.

When Wolfsong wants Priscella, he says "Mama" and it's very plain. He performs many tricks for children.

Wolfsong's Head Shot

Wolfsong is a siberian husky which is part wolf.

Wolfsong Sleeping

Wolfsong was raised in a large Home Interior Box. One day he went to sleep and was very confortable laying on a Avon Box.

Mr. Wolfsong's Snow Ride

After he runs the island each morning, Wolfsong recieves a hayride and he loves it..

Wolfsong at Christmas

Reminding the kids that  "Jesus is the reason for the season."

and that  "Jesus Loves You and so do I."

Isaiah's Baby Pictures

and

Attending a Wedding

Kid's,

Say "Mom, Dad let's go camping on Paradise Island, then we would get

     to see the critter's in person!"