God's Wilderness Campground

Please check in and pay upon arrival.     

We accept Cash, Checks, Visa, Mastercard,

                                          American Express, or Discover Card

This page was last updated on: January 3, 2012
God's Wilderness Campground at Paradise Island is the place to stay for a feel of rustic charm, wilderness beauty and southern hospitality at its best! A place to get away for a while and fish right on the Island at the beautiful Guyandotte River.   

    Welcome!

*Trailriders

*Tents

*RVers

*Campers

*Youth Groups

*Clubs

*Church Groups

*Motorcycle Groups

*Workers

*Truck Drivers

*Boy/Girl Scouts

  We Catered to:

*Families

*Senior Citizens

*Large Groups or Clubs

*Youth Groups


Pop-ups, Campers,

Motor Homes, RV's,

5th Wheelers

CAMPING

Stay by the night,  weekend, or week,

(Stay 6 nights get the seventh night FREE!). 

1 to 2 people $ 23.00 per night

Electric, water, sewer or dump station

$ 7.00 each additional person

$ 7.00  A.C or Heat or 50 amp 

Pets are $3.00 per night and must be cleaned up after and must abide by campground rules. Must have shot/rabies

records.

Rent by the month

1 to 2 people 20/30amp. $375. to $450.

$50.00 additional person

50 amp is $50.00 more a month

Pets are $15.00 per month (each) and must be cleaned up after and must abide by campground rules.

TV Cable and High Speed Internet

is available.

Tent Camping:

$7.00 per person (non-electric sites)

$12.00 per site w/electric

$23.00 per site w/electric heaters

Each additional person per site $7.00

We specialized in large groups

for camping. 

Special Rates for large groups

1 to 15 people  

$7.00 per person per night

16 to 25 people  

$6.00 per person per night

25 and up!         

$5.00 per person per night

This includes showers.

Entire groups can camp together.

Plus, we rent campers:

The Wolf/Lamb Camper

5th Wheelers: Eagle's Haven or Raven's Nest Camper

Sleeps two up to four people.

Starts at $75.00/1 $80.00/2

$85.00/3   $90.00/4 per night.

          The Nighthawk, Safe Harbour, The White Stallion,and the

Turtledove Campers

Sleeps two up to eight people.

Starts at $125.00/1  $130.00/2

$135.00/3  $140.00/4

The 3rd and 6th night

$20.00 off.

The 7th night is FREE!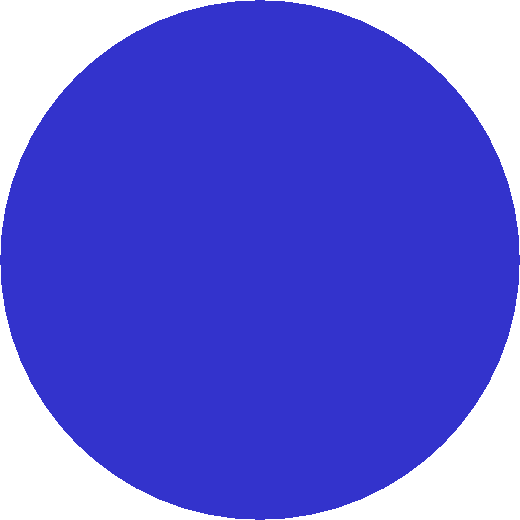 NO

               ALCOHOL ALLOW!

          No exceptions, what you do

    inside your RV, is your business.   

  Outside in this campground is our business. If you are caught you will

    be ask to leave with no refund.

       We cater to families and we

          care about the safety of

                   your children.

For your benfit we offer:

*Cable and High Speed Internet

*Sewage Disposal  *Electric Sites  *Drinking Water  *Quiet  *Handicap Accessible *Shaded Wooded Areas  *Mangers on Premises *Easy In/Out    Individual Heated Showers

                         with Dressing Rooms.

*Large Gift Shop for Souveniers Buying .

*Birdwatching  *Playground   *Horseshoes *Volleyball and Basketball Courts (Balls not provided)   *Fire rings   *River Fishing (3 Day Permit $24.00)  *Clean Restrooms  *Grills for Cookouts

*Boating Allowed (no motors)

*Alarms at the entrance to Paradise Island,

only one way onto the island and the same way off.

                        We'll

                        treat                     

              you so good, you'll

                       wanta

                   come back!

Additional Charges:

*Ice *Firewood *Cable and High Speed Internet *Washing your 4 wheeler or vehicle *Phone

*Catering Dinner or Lunch

*Dump the sewer from your

RV only  *Showers only

*All Vistors, visiting in the campground must check

in at office inside Gift Shop.

                                                                  Near by Attractions:

                        Hatfield and McCoy Trails: 5 miles to Rockhouse Trailhead,

                    18 miles to Bear Wallow Trailhead, 32 miles to Buffalo Mtn.

                Trailhead. Hatfield and McCoy Quad Camp - Paradise Island. Park and

           Ride. Near by: Churches, Beauty Salons, Dog Grooming and Vet,  1/2 mile

         Tradephia Golf Course, 9 miles to YMCA Larry Joe Community Center (with

      Olympic Pool, Whirlpool, Saunas, Basketball and Volleyball inside, 1/16 mile

    walking track, Nautilus Fitness Center, Weight Room, Two Theaters, and Game

  Room), 5 miles to Sheldon Burgess Swimming Pool, 35-40 from: Chief

Logan State Park, RD Bailey Lake and Dam,  

Near by: McDonalds, Hardees, Wendys, Pizza Hut, Wally's at Gilbert, Colonial                   Restaurant, Reno's Steakhouse, China City,and other Restaurants.

Logan County Airport,   Coalfield Jambore at the Logan Theater, Hatfield Cemetery, Coal House, Matewan Historic District

   Annual Events includes: Civil War Reenactments, The Aracoma Story, Town Festivals, Arts and Crafts Fairs, Christmas in the Park, Matewan Massacre Reenactment,             WV Coal Festival and King Coal Days.

  Paradise Island Special Events:      3-Day Southern Gospel Sing, week before Memorial Day and a week before Labor Day,   6 Weekends of Passion Trails "The Footsteps of               Jesus",  School Field Trips.  2nd week of July, "Campmeetin' REVIVAL"       Friday nights   when nothing else is going on: Cottage Prayer Meetin's with bible study and jammin'                                    Bring your instruments and join in....................................

          Paradise Island's Tourist Attractions:  "Christ Praying in the Rock" and

            Two outdoor drama's "The Passion Trail, The Footsteps of Jesus." and

                "The Chief Logan's Historical Trail."  Year round night walking on the                   

                     Guyandotte Recreational Walking Trail with over 170 night lights.

                             Fishing and Playground. See the critter's on the island.

Outside storage

only $50.00 a month!

(non hook-ups

only)

This includes ATV or camper storage.

Fishing

is Great

on the Guyandotte River.

People has come

as far away

as the Netherlands.

And camp at Paradise Island.

Campers especially like to build a campfire under the stars.

Trailriders camp here and ride to the Hatfield and McCoy - there are over 100 miles of trails.

RESERVATIONS MUST BE MADE IN ADVANCE for full hook-ups campsites and for renting a room.

Call (304) 583-2825 or E-mail reservations. We can camp large groups together. Unlimited tent sites.

                                               Stay at

      15 motel bedroom units FOR RENT!

   Sleeps one person up to five to six people per unit! Rustic but very clean. Hot showers and restrooms. 

$60.00 / 1        $65.00 / 2       $70.00 / 3      $75.00 / 4 

$80.00 / 5            $85.00 / 6      per bedroom.

Lodging can accomadate up to 85 people

   Rent the whole entire Inn or Bungalow or Bunkhouse, each with a

fully functional kitchen, Cable TV, Bed / Bath linens provided /

porch and firefpit. (Firewood is available.)  

Pillowtop mattresses and home-made quilts.

Safe and Secure Parking

Mgr. on Premises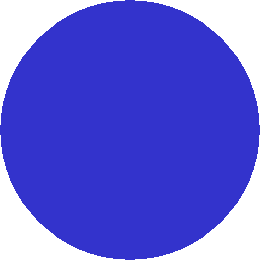 AOR/ACN Resort

#1389   Good Neighbor  Park

Happy Camper Club


This hit counter was created on 10/28/2002

On Earth, this is just a little piece of Heaven. Come pitch a tent right at the river, at night with a campfire. It's an unforgetable experience.re to add your text.

Whether you're in a RV..................

  or

      in

           a        tent...............

Come stay with us........

Welcome to Hatfield-McCoy Quad Camp!

Park and ride, 5 miles to Rockhouse Trailhead.