History of Paradise Island

History of Paradise Island

    Paradise Island of Christian WV is an island in WV with a two fold plan.      Paradise Island of Christian Inc. is a Christian Retreat with a camp- ground and gift shop. An island with a biblical name garden surrounding a 60,000 lb rock with the imaged of Christ praying in the garden called "Christ Praying in the Rock"  

    Miracle Island Unlimited, a non-profit organization 501 C 3 a public charitable organization. A independent non-denomination ministry.

    A Christian Camp that has been involved with a trail-way ministry since 1997, called the Passion Trail "The Footsteps of Jesus".  This is an outdoor drama, 1/2 mile walking trail that over 17,000 people have walked in 65 nights. This story of Jesus has been performed in four years, 16 nights a year, and over 129 times. At first the Passion Trail was only 17 scences and has been showned up to six times a night to 30 people a time. Now there is over 40 stories with 138 scences and is performed only once a night to 150 people to 350 people.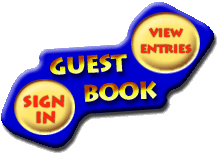 This counter was

started on 12/2/2008