Passion Trail "The Footsteps of Jesus" is 

the main reason that Paradise Island exist today. 

Up to date: As of Aug. 19, 2014 there's been 270 performances in 217 nights into our 18th year. Attendence has been over 28,896 that has walked the Passion Trail, and 258 people has dedicated their lives to God. During the preformance of Aug. 26, 2006, what a service! The power and anointing of God was so strong! So was the service on May  19, 2007. Sept. 29, 2007 and Dec. 1. 2007! On Nov. 7, 2008 - 13 people gave their lives to God.      

                       Nov. 8, 2009   4 people gave their life to God.  Praise the Lord!


45 stories of the life of Jesus. 175 scenes portrayed in about two hours.  On a 1/2 mile walking trail. 20-40 cast members performs the story of Jesus. This trail is performed at dark.
The next

 Passion Trail 

The Footsteps of Jesus

3-Day Gospel Sing

Aug. 22 & 23

6:00 p.m. Sing then 

@ 10:00 p.m. 

The Passion Trail

FREE Admission  &

 Food/Refreshments

Donations accepted.

Call (304) 583-2825 for a FREE reservation!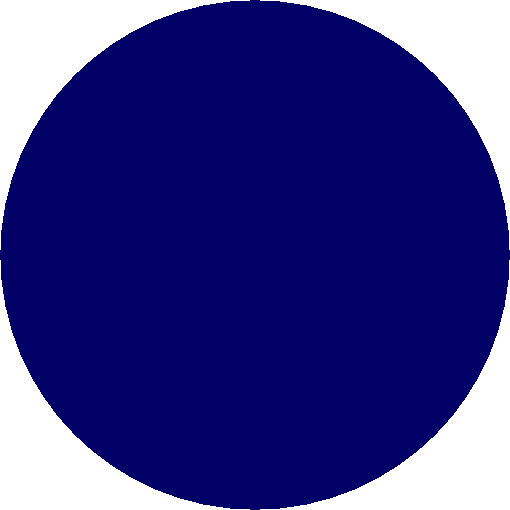 An re-enactment

      of the four Gospels of 

   Matthew, Mark, Luke and John

         in an outdoor drama. 

  The Greatest Story EVER Told.

      "The Footsteps of Jesus."


     45 different stories of the life of Jesus............

     At different times throughout the trail, the person portraying       Jesus will tell the crowd to follow him...........



                                                Jesus said, "Follow me..........
* In the beginning was the Word

* The sheppards in a field and an angel appears onto them.


* Mary and Joseph goes to Bethlehem's Inn. There's no room.


* Jesus is born in a manger....
It felt so real that I felt like I was transported back in time and was actually following Jesus...........  Tom Boggs-Chipewealake Ohio 

My wife and I are traveling the USA and we have seen many profesessional plays, but this play beats anything that we have ever seen....

                  Sam Herald-AR

Awesome! Never seen anything like it...                                        Linda D-Florida

This play "The Footsteps

of Jesus" was such a blessing and we will tell more people about this play. This really depicts God's true meaning and Jesus purpose here on earth..............Priscilla H-

Guyandotte Baptist Church

Thank You for offering this area a wonderful place to visit.

............................      Sherry J.

          Campus Church of God                    

This play makes the Bible come alive. The Living Word.

..........               Irene S.- Tenn.        

Passion Trail

"The Footsteps of Jesus"


* Mary cries and ask the crowd why?

 * Everyone walks to the tomb..............

  * Mary wepts at the tomb.........................

  * The Devil thought he won!........................

   * Jesus starts coming alive............................

    * The Devil trembles with the keys.................

     * The Lord goes to the heart of the earth........

       * And crashes the gates of Hell........................

        * He takes the keys back from the Devil.............

         * The Lord remembers us...................................

           * Jesus comes alive...........................................

            * The Angel rolls the tomb back........................

             * The soldiers falls as dead men........................

              * Jesus is ALIVE..................................................

               * It's now been 40 days since Jesus had arose...

                * Jesus tells his disciples on the road to Bethany...    

                 * He ascends up.........................................................

                  * Two men stood by in white array.............................

                   * He's not coming back as a babe, this time he'll be                          coming back as King of Kings and Lord of     

                            Lords.......

The grave couldn't hold him, death had no sting, Jesus did it  all for you and you and you. Come follow him.................

                       And the altar call is given.

The Anointing

This picture cannot be explained, there were no foggers. No special effects.

Just an auto 35mn camera.

This picture was taken the same night, same place,

 just two hours later. It was

 a very anointed scene.

We are three senior citizens in our 80's. This play was well worth the 1/2 mile walk........Burton and Clarlena Belcher -Michigan  and  Mae Marcus-Dingess WV

Thank God for those who listens when he speaks to their heart. To get God's message out unto the world in the last days. Thank God for your vision and the dedication of your cast.

May God richly bless your efforts.....

Debbie Pruitt- Matewan Full Gospel Church

May the Lord Jesus bless this touching trail and everything you do for him. Praise the Lord for people willing to touch other lives........           Donna Lester-Verner WV

I really enjoyed every thing about the trail. I felt the spirit of God strong!.....Francis Toler-Spicecreek WV

This production is such a tremendous blessing and so anointed! You'll never be able to count the stars in your crowns for touching so many lives. May God continue to bless......

Love in Christ.......Sudie and Lee Dawson

Thank God for this play, it filled my heart. And let me know that I need to keep my eyes on Jesus. I felt like I was following the footsteps of Jesus by walking through the pages of his word.  I realize that Jesus is every thing to me. Thank you Mike and Priscella for inviting me that night at Matewan.......

                             Love ya all in Christ.. Mark Curley-Delbarton WV

To the cast:

We would like to say thank you for all that you do to make the trail so wonderful. For your time you so freely give, your hard work, and most of all for allowing the Holy Spirit flow through you and touch those in need. 

Our prayer for you is that God will continue to keep his hand upon you and bless the work you are doing. For you are a blessing and we appreciate you.

Thank you on behalf of the soul's that have been saved and for those who are yet to be saved............................

You are a special group of people and it was a privilege to meet each of you.

Thank you,  Priscella and Mike for following the leadership of the Holy Spirit and providing a place for the lost to find Jesus. Both of you have a heart for God and we pray that he will richly bless you for your obedience. We know there are many times, you walk by faith knowing that God will provide.........................................

We would like you all to know that we keep you in our prayers. As you follow in his footsteps may the desires of your heart be realized. 

We Love you........... Dianna and Johnny Dean

First time on trail, can't explain in de-

tail how I feel, it is AWESOME! God surely has a plan for Paradise Island...

          Edie Miller-Camper-Spencer WV

Mike and Priscella,

We really enjoyed our visit to Paradise Island.

The work you all are doing for the Lord is much needed.

May God continue to bless you both and the work you are doing.

May you always be willing to follow the Lord, hear his call, and never back down. Keep the faith and know he's always with you, through the good times and the rough times.

We love you all.... Freddie and Debri                              Dempsey-Lenore WV

We love to come to the trail. We come every year, 2 to 3 times.

Kayla Brown-Hope Sparks- Tina

Brown-Shirley Blankenship

What a great time we had Friday night at Paradise Island of Christian WV. Folks, we took part in the Passion Trail that was put on at this Christian Retreat! "Footsteps of Jesus" was put on as we walked in a wilderness trail and we seen scenes of the life of Christ. This is a must see event...................

That you for allowing us to sing and be a part of such a great thing.

Steve Lawson-Royal Heirs-Huntington WV

Please be patient......

While 

pictures 

are 

down- loading....

This hit counter was started on 

10/28/2002


The Cast 

Most of the current cast has been with the Passion Trail for 6 to 7 years.

These are the most dedicated, caring, hard working, giving of themselves for God's Ministry people you could ever meet.

Rev. Robert Walker - Oceana WV

Doug Pritchard - Hamlin WV

Michael Smith - Paradise Island WV

Priscella Smith - Paradise Island WV

David "Towbar" Toler - Hanover WV

(R.J.) Randy James Toler - Palestine WV

Steve and Betty Morgan from Indian Creek WV

Angie, Jim, David,Carla from Pineville WV 

Sonny and Helen Dawson from Baileysville WV

Gary and Kathy Hatfield from Coal Mtn. WV

Zane and Gail Perry from Gilbert WV

Debbie Browning from Ikes Fork WV

Gary Paynter from Paradise Island WV

Frank "Salzer" Lester Jr. from Verner WV

Ralph Mullins from Justice WV

Michael and Kitten Estep from Pineville WV

And "Big Mike" Edward Michael Davis, Jr.

for his place in our trail for the year 2007

Whom was coming in June 2010 back home

again and on May 14, 2010 God took him 

home to heaven. We will miss you Mike.

Mary - Angie Cook    Joseph -  Jim Cook  Inn Keeper - Sonny Dawson

A

very 

special 

thanks 

to:

Advnce

First 

Baptist 

Church

Advance NC

for the 

building

of

Bethlehem's

Inn

 John the Baptist: David Toler

Rev. Robert Walker as the

 character of Jesus

 A very special 

thanks to:

West Hamlin House of 

Prayer and 

Rev. Watson

Wiley

for the building

 of the well and over 300 foot of ditchline to run the water.

 Jesus Character: Rev. Robert Walker  -

 Samaritan Woman: Priscella Cline Smith

Disciples: Sonny Dawson - David Cook - Gary Paynter -  Michael Smith

Click here to add text.   

Copper Thiefs steals from the Passion Trail

  October 02, 2007  Wiring stolen at Logan parkChristian-themed Paradise Island victim of thieves

By Gary HarkiStaff writer  Priscella Smith and her husband worked all summer to install electric lanterns along the "Passion Trail" — a walkway at their Christian-themed park in Logan County where scenes from the life of Christ are performed for visitors. 

They made the lantern poles, dug and laid the electric lines and were preparing for the first evening performance lit by the new lamps along the half-mile trail on Paradise Island. 

But when they prepared to turn on the lights at about 5 p.m. Friday, they discovered copper thieves had ripped up the lines and ruined their plans. 

"We were beyond shocked," Smith said. "We never dreamed this would happen. They would have had to come in through the woods to do this. ... They had to climb over a gas well gate."

The Smiths started Paradise Island in 1992. They bought a small, trash-littered island in the Guyandotte River in Logan County with the idea of turning it into a Christian refuge. They built a campsite and other tourist attractions on the property. 

Thieves stole the wiring sometime between 10:30 p.m. Thursday and 5 p.m. Friday, said State Police Trooper M.L. Vance of the Logan detachment. There were no suspects in the theft as of Monday, he said. 

The thieves got away with wiring worth about $2,000, Smith said. A $500 reward has been offered for information leading to the arrest and conviction of the thieves, she said. 

"It ripped our hearts out," she said. "We have to do all the wiring over."

The lighting was so important to Smith that she let her seasonal help go early this summer to cut down on expenses and help pay for the wiring. 

"This was the most important thing," she said. "I robbed Peter to pay Paul. That's what I was doing."

Smith says she has no idea who would have stolen the wiring. 

"Someone wanting dope," she surmised. "It could have been anybody. We are located along the highway."

Smith said there were people at the Paradise Island gift shop late Thursday and early Friday, but that the trail is located about a half-mile away. Smith said she has been guarding the trail and camped by it one night to prevent thieves from stealing any more copper.

She and her husband plan to reinstall the wiring and to put up some sort of security system, she said. 

"There are over 90 lights that are still there. But we have to do the wiring all over again," she said. 

"The men dug over 4,500 feet of trenches for the cable. It's a tragedy."

To contact staff writer Gary Harki, use e-mail or call 348-5163.  

Homepage

Copper thieves net $2,000 worth of wiring from Christian retreat

Oct 02, 2007 @ 01:10 PM

Herald-Dispatch.com

LOGAN, W.Va. (AP) — A Christian retreat in Logan County was preparing for its first evening performance when, with the flip of a switch, the owners learned they had been robbed.

Copper thieves had made off with more than $2,000 worth of electrical cable that Priscella Smith and her husband had laid this summer along a 4,500-foot long trench. The cable provided the juice for 90 lanterns along the Passion Trail, a half-mile walkway where scenes from the life of Christ are performed for visitors.

"We were beyond shocked," Priscella Smith said. "We never dreamed this would happen."

State Trooper M.L. Vance of the Logan detachment said State Police have no suspects yet in the theft, which occurred sometime between 10:30 p.m. Thursday and 5 p.m. Friday.

A $500 reward is being offered, Smith said.

The Smiths started Paradise Island in 1995. The small Logan County island in the Guyandotte River includes a campsite and other lodging with nearby opportunities for fishing, hiking, cycling, boating, riding all-terrain vehicles and playing such games as horseshoes, volleyball and basketball.

"It ripped our hearts out," Smith said of the theft. "We have to do all the wiring over.

Copyright © 2007 The Herald-Dispatch Some Rights Reserved.

 ] Copper Thieves Beware!

On September 27, 2007 copper thieves stole over 3000 ft. of copper from the Passion Trail, "The Footsteps of Jesus" a 1/2 mile outdoor drama of the Life of Christ located at Paradise Island of Christian WV. They cut the underground cable to over 70 some electric lanterns which lit the way along the trail. 

The Good News from this tragedy!

The Good News is AEP power company which knows and understands about copper thieves has come on board with a unbeliverable donation. Monday Oct. 15, 2007, they donated the 3000 ft. of copper, and this Friday, and have donated a treacher with two volunteers workers to redig the ditches deeper. Priscella Cline Smith said, "AEP will never know how much this means to us and how we appreciate what they have done for the Passion Trail."

In two weeks the Passion Trail will be performed again, Nov. 2 and 3 - Nov. 30 and Dec. 1, 2007 at 7:30 p.m. This is sponser by Miracle Island Unlimited is a 501 (C) 3 non-profit organization. 

Copper Thieves Beware! Volunteers will start at 9 a.m. this Saturday, after the ditches are dung on Friday, and they will install the new wire but this time, concrete will be pour in the ditches and two foot U-nails drove down into the ground at each light.

The Passion Trail also needs signs done at each story. Anyone wanting to volunteer this Saturday, or any church, youth group, business or individual wanting to help build one of the 50 stories of the life of Christ, can call Priscella Cline Smith at (304) 583-2825 or log on www.paradiseislandwv.homestead.com 
Click here to add text.We are now asking 50 churches to build 50 stages for the Passion Trail, each stage that is built will have a plague with the churches name on it.

Advance 1st Baptist Church Advance NC - 

                         Bethlehem's Inn - July 2007 

and started the Teepee Chapel - June 2008

Clean up from the flood            - June 2009

Rev.Watson Wiley from Barboursville, WV -

        Bethlehem's Inn, Lazarus Tomb, Nativity in July 2007 

and Samaritan's Woman's Well - September 2007 West Hamlin House of Prayer also for digging and installing water to the well of over 300 feet. 



Grace Temple Baptist Church on Oct.14 and 15 2009 Pastor Neil, Matt, John, and came in on a Mission Trip and finished the shingles on the Four Winds Teepee Chapel and started the inside with cider on the walls.

In the year 2009, the island was flooded and the Passion Trail cast had started a Saturday work day, monthly, but then it was delay because of the flood. Advance 1st Baptist 
came in June 2009 and volunteer to help with the flood clean up. They and my workers pulled the 16 ft. x 4 ft. signs out of the creek and reinstalled at the entance of Paradise Island. The ladies and girls of Advance 1st Baptist Church planted hosta's at each light post on the trail and cleaned the Upper Room Inn and Gift Shop outside. These are the most precious people and I thank them from my heart. 


Most of our cast, three or four times in 2009, on volunteer day brought a covered dish and work on the trail and the Gospel Shed. I wish to thank Zane and Gail Perry for the building of the benches at the Tomb of Jesus for people to sit awhile and the Gazboo (the Temple where Jesus was found when his family lost him for three days at the age of 12.) 
Towbar Toler, Betty and Steve Morgan, Sonny and Helen Dawson, Angie, Jim, Carla and David Cook,  Dan and Cindy Baccellieri, Mike Smith, Priscella Smith, Tommie Cline, and Joe Blankenship, Gary Paynter, Debbie Browning, Zane and Gail Perry has repaired the trail, relayed wood chips to walk on. Repair and relay 13 light poles. Rewire the lights on most of the trail. Picked up trash and wash over 170 mason jars light shades for the trail.

Update:  June 2010 

In May, there were about three work days of 2010.  The same volunteers has built the City of Nain with two cinderblock walls and a wood arch of a span of 10-12 ft. with the sign of City of Nain. We will soon rock the walls. 

Jarvus's House and the Two Blind Boys follow Jesus into a house and Jesus gave them sight. Both rooms are being built on the same stage. The floor of 12 x 24 is already built and the back wall and middle wall will be built soon.

Jim Cook has built Pilate's seat and a table. 

Betty Morgan and her daughter Angie and Sonnie and Helen Dawson work for hours to clean the Gospel Shed for the May 2010 Sing. The walls in front, vacumn the pews then shampooing them. Clean the chairs. These people will never know just how much I appreciate their dedication to God and his work.

We hope to finish the scenes that are already built, soon.

Note: We are 501C-3, the Judgement Hall will be added with a seating area of 300, for the altar call, Heaven or Hell..........

If you want to donate just to this trail, you can. We can mail you a receipt. Contact us.......   Or you can donate in kind.....

service or goods...........The Passion Trail  needs electric runed for a total of 7000 ft. (It's Done!) Here is a list......

 Done!   * 1000 ft. of underground # 2 wire......

    * Seating with 2 x 10 treated lumber....40- 2x10x12

    * Telephone poles for legs of seats..................

    * Electrician for install the electric......

    * 4 drain pipes 10 ft. Tall by 15 to 20 ft. long for the road across the creek. (Being donated by 2010 by the company building Sandlick bridge, plus they are dumping near 60 loads of dirt, to bring the Passion Trail and Paradise Island out of flood zone.)

    *Dozer work and fill of large rock and dirt is needed.

    * Need a nine or more passenger golf cart, electric or battery for the disable to see this trail....

    * Need 20 white satelight dishes for domes for the   

       temples and heaven scenes. (The first one was finished on April 24, 2009 by Zane and Gail Perry).

    * Need 80 -  8' by 8" white columns 

 Done!  * 200 mason quart jars

 * 30 sheets of treated plywood

If you wish to volunteer any of the above, let us know...

2006 was the year of the building of the Gospel Shed

2007 is the year of the Passion Trail

Thanks to Towbar Toler who works near every Sat.

and Rev. Tommie Cline and Joe Blankenship, 

and "Big Mike" Edward Michael Davis, Jr.

Mike and Priscella Smith who worked during his vacation 

Kenny Turner and Rev. David Powers who cut near 35 dangerous trees overhanging the walking trail

Steve and Betty Morgan  for helping on the lanterns.

Advance 1st Baptist Church Youth Group from NC for building the first scene Bethlehem Inn on July 13 & 14 2007 and for Rev. Watson Wiley for finishing the rock on the inn and for the building of Lazarus tomb and the Nativity.

West Hamblin House of Prayer for installing Jacob's Well

Click 

    *Led away to Golgotha's Hill..............

     *Simon is compelled to carry his cross.........

      *Jesus is nailed to the cross.............

       *Jesus speaks the thief of the cross into Paradise......

        *Soldiers cast lots for Jesus robe.............

         *Darkness falls from the sixth to the ninth hour........

          * "It is finshed" Jesus dies and give up the ghost..........

           *Graves were opened and many saints arose......

            *Soldiers breaks the thiefs legs.........

             *Jesus already dead, but the soldier pierced his side.......

              *Scriptures fullfilled.........

               *Joseph takes Jesus down from the cross......

                                                                             follow me........here to add text.

C

 *Garden of Gethsemane........

  *Judas betrays Jesus with a kiss.......

   *Soldiers fell backwards onto the ground..........

    *Peter cuts Malchus right ear off.............

     *Peter deninds Jesus three times............

      *Judas tries to give the money back..........

       *Judas hangs himself........

        *The Field of Blood......

                                                                              follow me........

ere to add text.

* The dead boy from the city of Nain........


* Jairus ask the Lord to heal his daughter.....


* Woman with the issue of blood.......




* Jairus daughter dies and Jesus brings her alive...





* Two blind boys recieve their sight.........







* Miracle of the loaves........

.

* Jesus walking on the water......



* The adulterous woman to be judged by Jesus....




* The Transfiguration.......






* Woman bowed over for 18 years is healed...
lick  * Jesus enters Jerusalem on a colt of a mule...........




* Jerusalem "Admonished"............
* The Lord's Supper............

* The Trial..........

 *Barabbas is released......

  *Beating of Christ.............

   *Roman soldiers mock him.......

* Jesus blesses the children...........



* Zacchae'us in the sycamore tree and Jesus sees him...




* Blind Bartimaeus recieves his sight........














follow me.......
* Lazarus is risen from the dead.............

* Samaritan Woman at the Well.........




*Invalid man cured at the Pool of Bethesda.....

*Simon and Andrew net fishing...Fishermen of men.........



* The man that was paralyzed is lower thru. the roof..



                                                              follow me............ 
* Jesus in the temple at the age of twelve....


* The Baptism of Jesus........
 *Jesus being tempted by the devil in the wilderness.....



* The Wedding at Cana  







* The Money Changers at the Temple






                    *Nicodemus comes to Jesus by night........