May

                           be

              funded by TITLE 1

                   for one class

                    or the whole

                       school!

Kids $10.00  Adults $7.00

For every 15 students, one adult FREE or student that can't pay.

A deposit will be required of 10% down,  with no refund.

Each student will participate in:

* Pony rides;

* walk 1/2 mile history trail called "Chief Logan's Historical Trail" refer to Chief Logan's Historical Trail on this web-site for details;

* listen to Indian stories and view a teepee;

* participate in Indian tribal dances;

* go on hayrides in the back of a truck with hay;

* play at the playground;

* hear about the history of Paradise Island;

* participate in a costume contest (teachers encourage students to dress) for the best Indian, pioneer, or cowboy costume, and hulla hoop and bubble gum blowing contest plus more. Ribbons will be awarded.

* view "Christ Praying in the Rock" (a popular tourist attraction) refer to Christ Praying in the Rock on this web-site for details;

* meet the Island's critters, see them perform, refer to the Critter's on Paradise Island on this web-site for details;

Each student will recieve:

(adults excluded)

For souveniers,

* face painting

* toy bow and arrows

* feather headdress

Each person will be given lunch:

* hotdog

* apple or potato chips

* soda pop

Students may want to bring extra spending money, because we do have a gift/snack shop.  Additional souvenirs, inexpensive toys, snacks and drinks can be purchased.

Due to our experience, only one school per day is our policy.

Safety is our main priority. With the teachers, parents

and volunteers stay-

ing with their group

at all times, we are

able to keep our cost low.  The L.E.A.S.A

County Public Rescue

will be present for the larger groups.

Because the schools in the past have scheduled for the following year before leaving the day's event, you must call ASAP..... to see what is open for the spring... We start bookings from April on... We cater from pre-school, kinder-  garten up to fourth grade.

But many times we book the whole school. We can

schedule up to 400 students a day.

Call or E-mail

(304) 583-2825

Letters and permission slips, will be sent to you upon booking your school field trip.  We are looking forward to meeting you and your students.       

     Sincerely,

Priscella and Mike Smith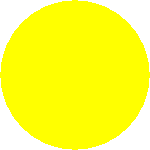 Public Schools

       Home Schools

              Christian Schools