Solomon's Porch Picnic Shelter


* Church or Sunday School Picnic's

 * Family or Class Reunions

  * Vacation Bible Schools

   * Youth Outlings

    * Birthday Parties

     * Business Outlings

      * Boy or Girl Scouts

       * Church Homecomings

        * Graduation's Parties

         * Wedding Anniversary

Includes:

* Rental of a 14 x 65 shelter 

 * Picnic tables and buffet table

   * Charcoal grill

    * Handicapped accessible restrooms

     * Large playground

      * River fishing

       * Walking trail (Children under 18                                  must be supervised.)

          * See Christ Praying in the Rock!

           * Meet the critter's of Paradise                                                    Island

   * Bird and wildlife watching.

            * You can bring your bicycle's.

Up to 250 people

$125.00 per day

$25.00 additional charge 

for trash.

$40.00 deposit 

must be paid in advance

 and is non-refundable.

May be reserved from

 year to  year.

Let us cater your meal, we can take care of everything.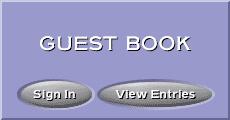 This hit counter was created on 

6/7/03